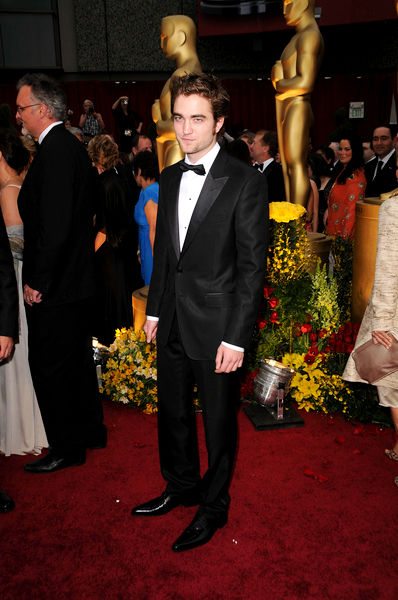 Returning to portray Edward Cullen in next 'Twilight' saga, 'New Moon', Robert Pattinson spills the beans on what the movie will be dealing with, comparing it to 'Twilight'.
"Twilight" star Robert Pattinson has shared his thought on what to expect from the upcoming "The Twilight Saga's New Moon". Talking to Reuters, the 22-year-old compared the adaptation of Stephenie Meyer's second "Twilight" novel to the first one, noting that it will mostly deal with loss and reconciliation.
"The book of 'New Moon,' the majority of it is incredibly depressing," the actor who starred as Cedric Diggory in "Harry Potter and the Goblet of Fire" said. "Obviously 'Twilight' was about finding first love and the difficulties of that, but 'New Moon' is really about loss and reconciliation, but the reconciliation isn't completely full." He then added, "It's a strange story to have for a market that, I guess, wants to see a love story."
"The Twilight Saga's New Moon" will be directed by "The Golden Compass" helmer Chris Weitz using the script penned by "Twilight" screenwriter Melissa Rosenberg. Centering on the personal conflict Bella experiences, it will chronicle the time Bella Swan is left devastated by the abrupt departure of Edward Cullen. Finding solace in her friendship with Jacob Black, she soon finds herself drawn into the world of the werewolves and her loyalty to the vampires is tested. The Summit Entertainment movie is aimed for November 20 U.S. release.
Taking the lead role of Edward Cullen in 2008 blockbuster "Twilight", Robert Pattinson is reprising his role as the hundred-year-old vampire in the vampire drama sequel. He has joined other original actors, including Kristen Stewart and Taylor Lautner as the production for the film has taken place in Vancouver, Canada.