InSyle shows us the different looks Twilight actress Ashley Greene has gone through since getting the role of vampire Alice Cullen: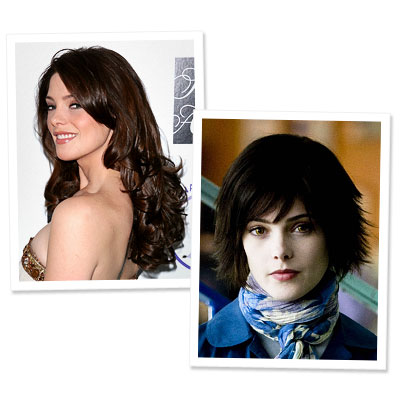 Ashley Greene may love playing the adorable vampire, Alice (right), in Twilight and the upcoming New Moon, but her costume has its challenges. "My hair is very long and thick, which made it awkward to fit underneath Alice's pixie wig," she said. "Part of my decision to cut it came because of the wig."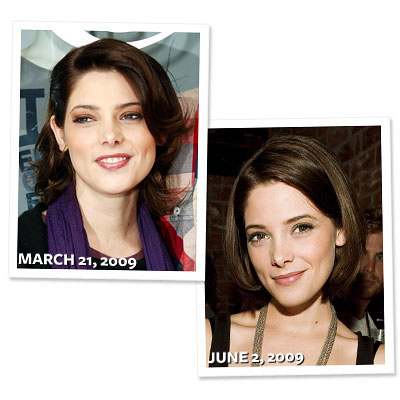 Taking the Plunge
"Originally, I just cut it up to my shoulders," said Greene. "But I figured this is the only time in my life that I'm going to chop my hair off, so I just did."
On the right, Greene shows off her all-out bob. "I love my new cut. It's very cool and different. It's emo-chic and sophisticated." The one downside? "With it short, I feel like I need to style it," said the actress. Speaking of styling...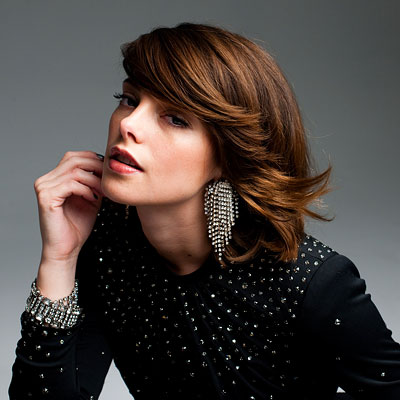 Style #1: The Disco Flip
For our November issue, we set-out to give Greene three versatile (and completely unique) ways to style her new cut. "My bob is cute blown out—it kind of has natural body and curl," she says of this textured look. "I run my hands through my hair a lot, so I think this would probably work out well. The flip gives it some flare."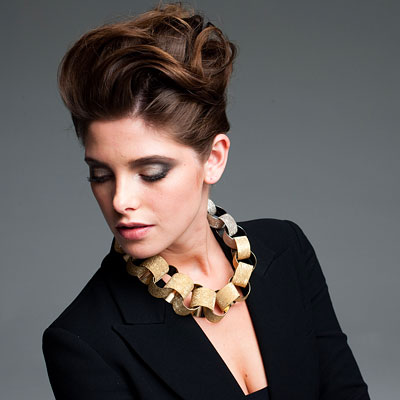 Style #2: The Pinup
What did Greene think of this wavy, structured updo? "I loved it," she said. "It's a bit more dressy, and it makes my hair look longer. I felt very sophisticated."
Source