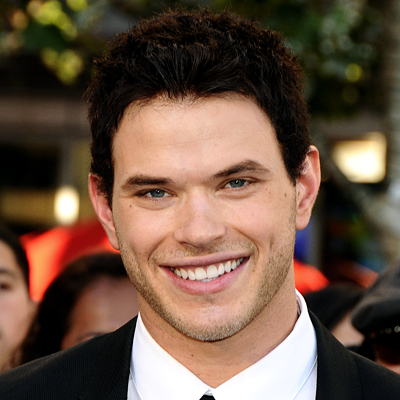 A Vancouver paparazzo says Montreal police are no longer investigating him in connection with an incident involving an alleged hit and run with a Twilight movie star.
According to court documents obtained by CBC News, actor Kellan Lutz claimed he was struck by a car driven by paparazzo Richard Fedyck while on a film set in Montreal this summer.
The driver allegedly backed up into Lutz and then left the scene after the incident without stopping.
The documents said Lutz feared for his safety after the alleged incident on the set of a movie Immortals, which was not connected with the Twilight films.
Richmond RCMP filed the documents in B.C. provincial court in July at the request of Montreal police, who said Fedyck may be a suspect in the hit and run and in the alleged criminal harassment of Lutz.
RCMP said the driver's licence photo of Fedyck was needed to identify or eliminate him as a suspect.
No charges laid
The allegations did not result in any charges, and when contacted by CBC News on Thursday, Fedyck said he was shocked to learn of the investigation.
"I've never been contacted by anybody in Montreal or Vancouver," Fedyck said.
Then on Friday morning Fedyck told CBC News that a Montreal detective told him that they're no longer investigating him because two eye witnesses told police that it appeared Lutz was only acting like he was hurt.
"He says it's a non-issue. That's why nothing was ever pursued," he said.
Fedyck acknowledged he was in Montreal and witnessed the incident involving Lutz, but said the car was driven by an associate.
Treated like a criminal: Fedyck
Fedyck made headlines several years ago for suing actors Pamela Anderson and Denise Richards after Richards allegedly threw two of Fedyck's laptop computers off a third-floor balcony.
But the photographer says he's often treated like a criminal for doing his job and Hollywood stars need to recognize Canadian paparazzo as legitimate.
"They, you know, think that because it's Canada that they're getting away from the L.A. paps. Well, there's a Vancouver photographer that does celebrity photography in Vancouver. That's me ... and they're going to have to get used to that, right?"
Lutz, 25, who plays the character Emmett Cullen in the hugely popular series of romance movies about vampires, was unavailable for comment.
Source